Frequently Asked Questions
Transparency is particularly important to us. If you have any further questions, we are happy to help you:

Service phone: +49 711 / 585 331-314
Service hours: Monday-Friday 9 a.m. – 5 p.m.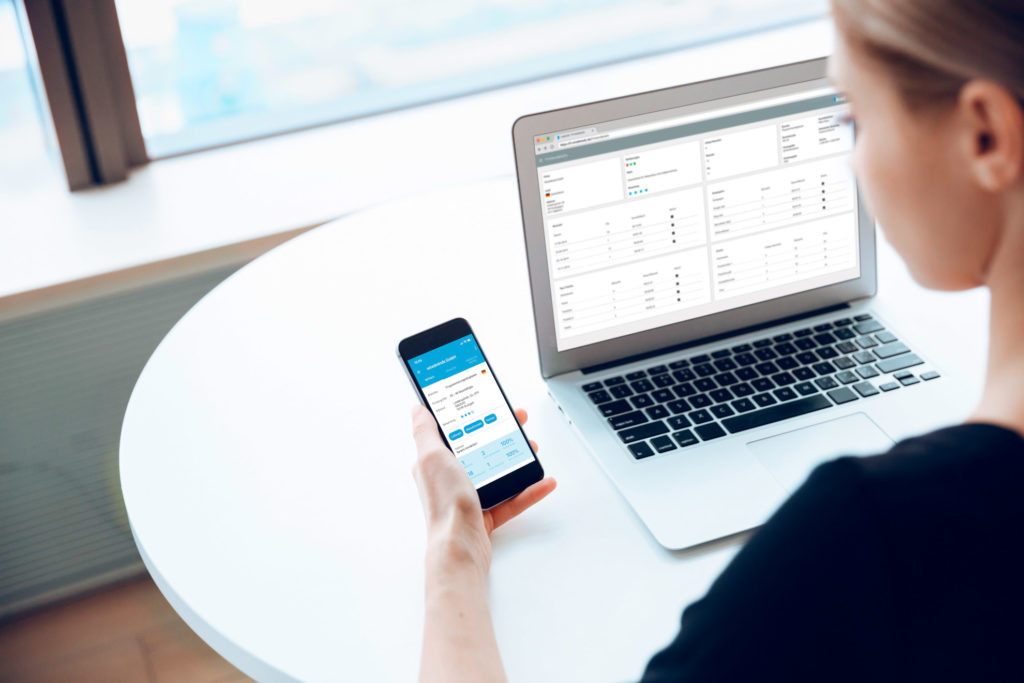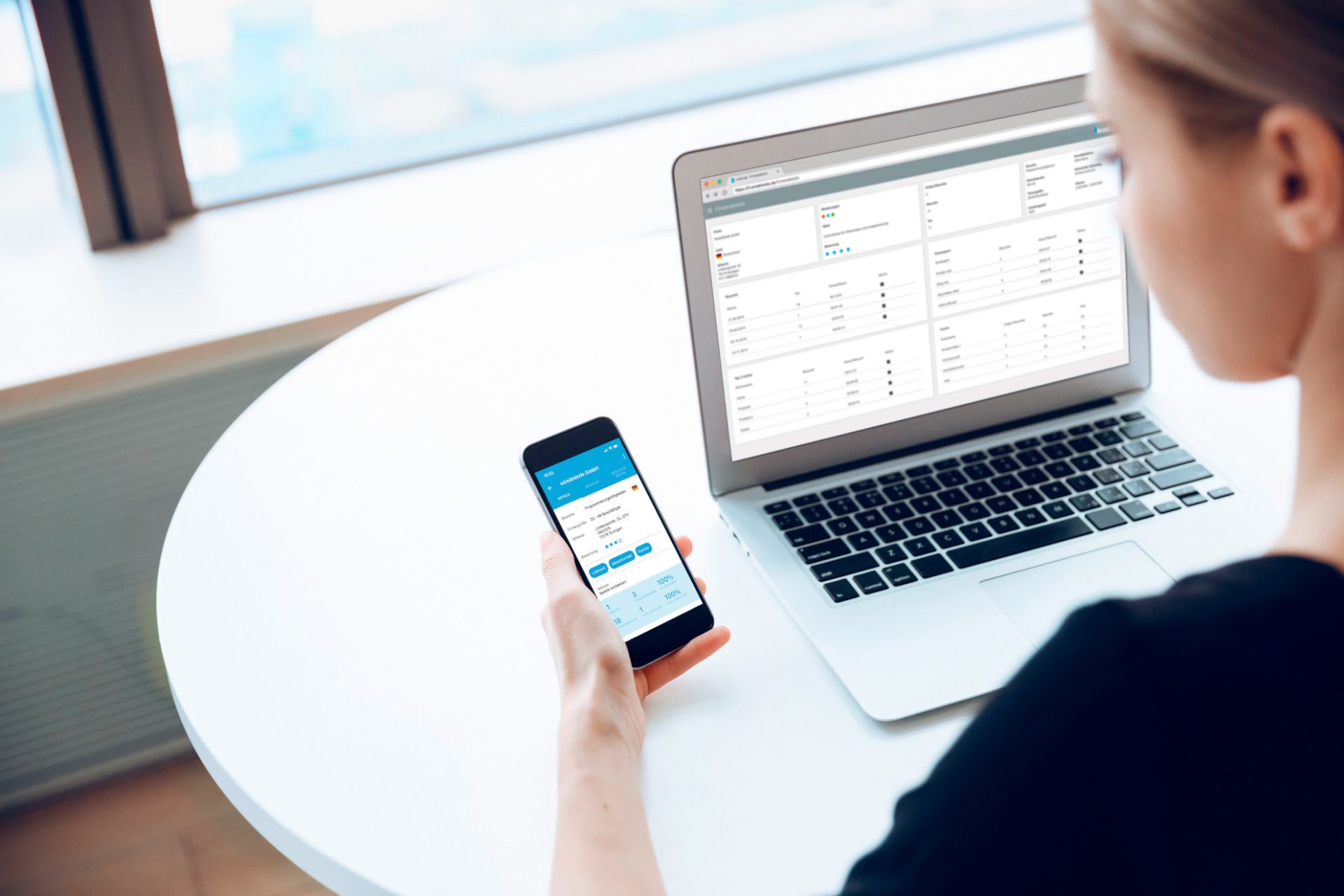 Test account
The first step is to fill out the form. Afterwards, you will receive your tracking code, your access data, the data protection text and the order processing contract (AVV). At the same time, you will receive the exact instructions for installing the tracking code by e-mail. This is bound to the URL you specified in the form. The code only works on this website. The test starts as soon as the code is built into your website. Important for data protection-compliant tracking: Add the data protection text incl. Opt-out link at the appropriate place on your website and send the AVV signed back to us.
Is the installation of the tracking code expensive?
The process does not take longer than 10 minutes. You can do this using our Typo3 or WordPress extensions or Google Tag Manager. If you are using a different CMS, see https://help.wiredminds.de/categories/tracking-code-individualisieren/ for detailed instructions on how to install the code. Our support team will be happy to help you free of charge.
How much effort is I have during the test phase?
There is no effort for you here. After the test phase, we will present your results and present the software in detail.
Do I incur costs during the test phase?
No. You will not incur any costs. The test is 100 free of charge and non-binding. Your account will be automatically deactivated after the trial period and does not need to be cancelled separately. The presentation of your test results is of course also free of charge. So they don't take any risks.
Is the trial version different from the full version?
Nein. Sie erhalten von Anfang an alle Features der Vollversion.
What happens to my data after the test phase?
If you choose LeadLab, your data will be preserved and you can continue to maintain your account. If you do not choose LeadLab, your account will be deactivated. The collected data will be deleted immediately and irrevocably. You can export all the data before the end of the test phase and then process it further afterwards.
---
Software
We use all information for identification that is passed on during a website visit, i.e. IP address, dial-in node and geolocation. We consult these in different databases and the information generated is linked accordingly by our technology. This allows us to generate company name, postcode, location and industry & company size. In addition, the relevant decision-makers' information will be supplemented. In addition, a link will show you all the people who can be found on Xing or LinkedIn.
How is LeadLab integrated into your website?
To integrate LeadLab into your website, all you need to do is include a JavaScript code (a so-called "tracking code") in the master template of your website. The tracking code as well as a step-by-step guide for integration will be sent to us by e-mail immediately upon request of your four-week, free trial phase. The integration of the tracking code takes a maximum of 10 minutes and is done by your web administrator or by the agency you have commissioned. Alternatively, the code can also be integrated via the GoogleTag Manager.
Does the WiredMinds tracking code affect my website's loading times?
No. LeadLab does not slow down your site's load time. The reason for this is an asynchronous code. This runs in the background and is not called until the page is fully loaded.
---
Marketing
Does the WM tracking code affect systems that have already been implemented?
Can I analyze marketing campaigns with LeadLab?
Yes, leadLab allows you to accurately measure and optimize all your online campaigns. With LeadLab, you can see exactly which company has responded to which of your online campaigns. For example, you can evaluate your campaigns specifically for target groups and thus determine whether, for example, certain company sizes or industries have interacted specifically with your campaigns. This allows you to permanently optimize your existing Google Ads (or similar) campaigns, banners, e-mailings, social media posts, use them cost-effectively and demonstrably make the success of the campaign measurable.
Are there interfaces to CRM systems?
Ja, mit unserer LeadLab REST-API können Sie Ihre LeadLab Daten direkt in jedes beliebige System integrieren. Sie konfigurieren einmalig die Ausgabe Ihrer Firmenbesucher in LeadLab und erhalten ein maschinell bearbeitbares Format (JSON), welches Sie dann für die automatische Integration in Ihr CRM-System oder andere Systeme nutzen können. Wenn Sie Salesforce als CRM-System nutzen, erhalten Sie mit unserer LeadLab4Salesforce App die LeadLab Daten direkt in Ihrer Sales Cloud.
Do I need to install LeadLab software on my computer?
No. LeadLab is a web-based software. You open our application via any web browser.
---
Privacy
Is LeadLab compliant with data protection, also with regard to the GDPR?
Yes, LeadLab is 100 data protection compliant, because WiredMinds attaches particular importance to the topic of data protection and security. Therefore, our solution has been regularly reviewed in terms of data protection compliance since 2007. With the use of LeadLab, all laws and requirements of the TMG (Telemedia Act) and the BDSG (Federal Data Protection Act) are fulfilled as well as the recommendations of the Düsseldorf district, because no personal data is stored.
Do I need to indicate on the website that I am using LeadLab?
Yes, you need to point this out on your website. According to the regulations of the Düsseldorf Circle, a data protection-compliant tracking of your website visitors is only guaranteed when you indicate the use of corresponding solutions on your website. For this purpose, you will receive a short data protection text from us, which you can include in the imprint or in the "Privacy Policy" section of your website. You must also give the website visitor the opportunity to exclude himself from tracking. For this purpose, you will also receive a corresponding opt-out link from us, which you must insert.
Werden durch LeadLab Cookies gesetzt?
Nein. Wir ziehen alle Informationen für eine Identifikation heran, die bei einem Websitebesuch übergeben werden, d.h. IP Adresse, Einwahlknoten und Geolokalisierung. Die intelligente Datentiefe unserer Software LeadLab basiert nicht auf Cookies. Und für alle Ihre Fragen steht Ihnen unser hauseigener Datenschutzexperte immer zur Seite. Mit LeadLab arbeiten Sie auf umfassend rechtssichere Weise.
---
Do you have further questions?
Feel free to contact us
Service phone: +49 711 / 585 331-314
Service hours: Monday-Friday 9 a.m. – 5 p.m.

---