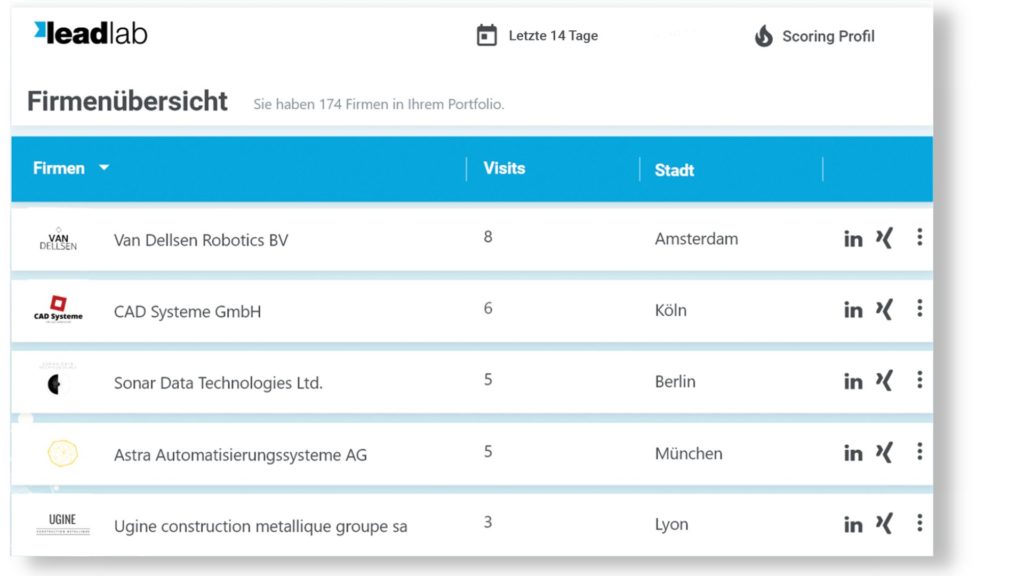 Direct Leads
Get leads straight from your website to your email inbox for you and your team. Fill your sales pipeline anew every day. Our technology recognizes companies that visit your website and tells you what interests you. Get regular leads for your sales team.
---
---
---

Leads Direct is based on the proven LeadLab technology. They always work in a legally compliant manner. Because we only use premium databases that are not subject to the privacy of individuals. Plus: The intelligent data depth is not based on cookies.
From development to data protection: Made in Germany. Since 2002.
---